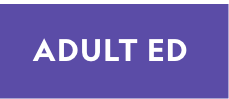 STAND OUT
ACHIEVE SUCCESS IN LIFE, COLLEGE, AND CAREER
Stand Out is a six-level, standards-based ESL series for adult education, with a proven track record of successful results. The new edition of Stand Out, continues to provide students with the foundations and tools needed to achieve success in life, college, and career.
ADULT ED
PROGRAMS
Our Adult Ed programs are standards-based integrated language programs that prepare adults for professional and academic success as they gain confidence in their new language. Our programs help students meet goals set forth in the Workplace Innovation and Opportunity Act (WIOA) and align with national state standards and objectives including CCRS, ELPS and EL Civics.

ADULT ED
WATCH
Discover how teaching with a National Geographic Learning curriculum can transform your classroom.